Welcome to Youth Soccer in Marblehead.  We thank you for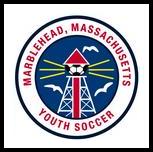 your support of the players and organization.  The Fall 2016 season is under way.  Check here for easy access to important information that will help you manage your athletic calendar.
Spring 2017 Travel Evaluations
Travel evaluations on Saturday Oct 22nd that were to be held at Village School will be rescheduled.  The fields are closed. 
Girls 7/8 evaluation at Piper Field are still on.
Evaluations for spring travel are taking place the weekend of October 15 & 16 and 22 & 23.  Visit our Survey Monkey registration portal to sign up!
Practice Schedule
Practice schedule for all teams grades 3-8.
Game Schedule (Grades 3-6 Intramural)
Game schedules for Intramural teams are available on the Intramural page.
Game schedules for Travel teams are available on the Essex County Youth Soccer web site.
If you are seeking more information on the new Grade Groups, or the Travel Evaluation process, please visit our Q&A page.
If you are interested in learning more about our programs, please visit our Clinic (for children in first grade), Intramural and Travel pages.
Sincerely,
MYSA