Welcome to Youth Soccer in Marblehead.  We thank you for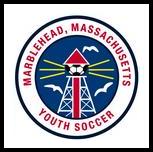 your support of the players and organization.
Recent updates:
Registration for U10 and U7/U6 and spring soccer is open.  Visit our Registration page to enroll today.
For new U10 players, please ensure you order a uniform right away, as delivery may take a couple of weeks, especially as the season draws closer.  More information is available on our Uniforms & Apparel page.  U7 and U6 players will be provided with an MYSA shirt.
The coaches E License course has been scheduled in Marblehead on Sunday March 29 and Sunday April 12 from 8am – 5pm.  Visit the Masschusetts Youth Soccer site to register.  MYSA will reimburse coaches the $100 course fee after completion.  Email the certificate to us at marbleheadsoccer@gmail.com once the course is finished.
If you are interested in learning more about our programs, please visit our Clinic (for children in first and second grade), Intramural and Travel pages.
Sincerely,
MYSA