Welcome to Youth Soccer in Marblehead.  We thank you for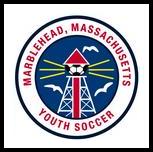 your support of the players and organization.
Travel Evaluations for Fall Soccer
Fall 2016 travel team tryouts will take place on the weekends of May 21 & 22, and June 4 & 5.  The schedule is posted on the Travel page.  If you are seeking more information on the new Grade Groups, or the Travel Evaluation process, please visit our Q&A page.
Fall 2016 Registration
Registration will open in late June.
If you are interested in learning more about our programs, please visit our Clinic (for children in first grade), Intramural and Travel pages.
Sincerely,
MYSA