Welcome to Youth Soccer in Marblehead.  We thank you for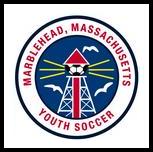 your support of the players and organization.
Spring Soccer Registration
Spring 2016 Clinic, Intramural and Travel registration is now open through Tuesday March 15th.
Spring Season Start
U10-16 Travel teams will begin practice in late March, with first games starting on April 9th & 10th.
U10 Intramural teams will be organized in late March, with first practices starting the week of 4th.  First games will be played on April 9th (girls) and 10th (boys).
U6/7 Clinic will start on April 23rd.
Pass It Forward
The annual Pass It Forward equipment and clothing drive was a huge success.  This past spring, Jack Garrett, past MYSA player, MHS student and soccer team member organized the collection drive.
If you are interested in learning more about our programs, please visit our Clinic (for children in first grade), Intramural and Travel pages.
Sincerely,
MYSA