May 2013
Welcome to Youth Soccer in Marblehead.  We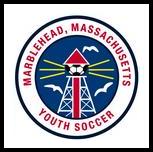 thank you for your support of the players and organization.
Latest post (as of 5.14.13)
- Travel tryout information has been posted to the Travel Soccer page.
- The MYSA Matching Gift form is now posted for those who are interested in supporting the turfing of Piper Field.  Thank you for your generous support.
Additional news on the upcoming season is posted on our Program Updates page and the 2013 Calendar is now available.
If you are interested in learning more about our programs, please visit our Clinic (for children in first and second grade), Intramural and Travel pages.
Sincerely,
MYSA