Welcome to Youth Soccer in Marblehead.  We thank you for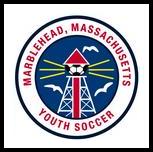 your support of the players and organization.  Get updates on our program here or visit us on Facebook for updates throughout the season.
Key updates (as of 8.13.17):
Registration for Clinic and Intramural leagues is open through August 18th.  Visit the Registration page to get started now.
Practice / game times for Grade K, 1 and Grade 2 IM are now available.
If you are seeking more information on the new Grade Groups, or the Travel Evaluation process, please visit our Q&A page.
If you are interested in learning more about our programs, please visit our Clinic (for children in first grade), Intramural and Travel pages.
Sincerely,
MYSA