Welcome to Youth Soccer in Marblehead.  We thank you for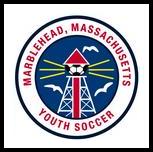 your support of the players and organization.
Recent updates:
One week left to register!  U7 Clinic and U8, U10 and U12 Intramural registration is open.  Players must register by Monday, August 31st to be placed on a team for the fall season.
IM and Clinic teams will be announced in early September.
Practice schedule:
U14 Girls & Boys – two weekly practices scheduled by the coaches
U12 Girls – Wednesdays @ 5:30 with Salem State
U12 Boys – Mondays @ 5:30 with NSU
U10 Girls – Thursdays @ 5:30 with NSU
U10 Boys – Tuesday @ 5:30 with NSU
For U12 & U10 teams, a second weeknight practice will be scheduled by the coaches, starting the week of Sept 7th.
If you are interested in learning more about our programs, please visit our Clinic (for children in first grade), Intramural and Travel pages.
Sincerely,
MYSA