Welcome to Youth Soccer in Marblehead.  We thank you for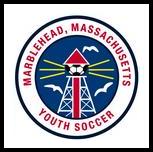 your support of the players and organization.
New post (4.8.14)
Registrationfor the U7 Clinic program ends on April 19.  Visit our registration page to get started.
The season practice grid has been posted.
Previous post (3.27.14)
U10 Intramural registration closed on Sunday, March 23.  The Intramural coaches meeting is scheduled for Thursday, April 3 at 7:30 p.m. (Marblehead Community Center)
Because the U7 Clinic program starts two weeks later (April 26), registration is open until April 12.  Visit the Registration page to get started now.
Additional news on the upcoming season is posted on our Program Updates page and the 2013 Calendar is now available.
If you are interested in learning more about our programs, please visit our Clinic (for children in first and second grade), Intramural and Travel pages.
Sincerely,
MYSA