Welcome to Youth Soccer in Marblehead.  We thank you for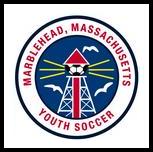 your support of the players and organization.   Check here for easy access to important information that will help you manage your athletic calendar.
Updated 11.20.16
Registration for all Spring 2017 leagues is now open.  
Notifications will be sent to all players who tried out for a Spring 2017 travel team on Sunday, November 20th.
If you are seeking more information on the new Grade Groups, or the Travel Evaluation process, please visit our Q&A page.
If you are interested in learning more about our programs, please visit our Clinic (for children in first grade), Intramural and Travel pages.
Sincerely,
MYSA