Welcome to Youth Soccer in Marblehead.  We thank you for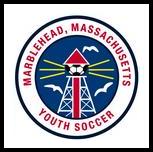 your support of the players and organization.
New posts (1.5.14)
The spring season calendar is now posted.
U7 Clinic and U10 Intramural registration is now open.
Previous post (11.21.13)
Travel team announcements will be emailed to all players who attended tryouts on Friday, November 22 and Saturday, November 23.  Players who wish to accept an invitation must register through Sportspilot no later than Wednesday, November 27.  Please visit the Registration page for more information.  Intramural (U10) and Clinic (U7) registration is also now open.
Previous post (11.8.13)
Intramural tournament schedules have been posted to the IM page.
Previous post (10.30.13)
Notifications to all players who participated in Spring 2014 travel tryouts will be sent via e-mail by Friday, November 22. Players who receive an invitation to participate and wish to play must respond by registering via Sportspilot by Wednesday, November 27.
Previous post (10.11.13)
Locations for Spring 2014 Travel Tryouts have been posted.
Previous post (as of 9.24.13)
Tryout dates and times for Spring 2014 Travel are now posted.
Previous post (as of 9.7.13)
The Fall Practice grid is now posted.  See the Intramural or Travel pages for the latest version.  (The same grid is posted on both pages.)
Additional news on the upcoming season is posted on our Program Updates page and the 2013 Calendar is now available.
If you are interested in learning more about our programs, please visit our Clinic (for children in first and second grade), Intramural and Travel pages.
Sincerely,
MYSA