Welcome to Youth Soccer in Marblehead.  We thank you for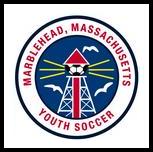 your support of the players and organization.
Recent updates:
Email notifications regarding Fall 2015 Travel teams will be sent on the night of Sunday, June 21 (Monday night for U14 Girls).  Players must register by Saturday, June 27 to accept, or notify the age group coordinator as soon as possible if the intent is to decline.
U7 Clinic and U8, U10 and U12 Intramural registration is also open.
If you are interested in learning more about our programs, please visit our Clinic (for children in first grade), Intramural and Travel pages.
Sincerely,
MYSA