Intramural and Travel Uniforms 
Our new Under Armour youth soccer uniform will be available to order online through We Got Soccer in early 2018.  Beginning with the Spring 2018 season all players registered for Travel or Intramural leagues in grades 2 through 12 will be required to wear the new kit, which includes jersey, shorts and socks as shown below.  Player numbers will be displayed on both the jersey and shorts.  We will host at least one "fit night" so families can get a chance to see the new uniform and have players try on different sizes before ordering.  The cost of the new uniform will be comparable to the previous MYSA uniform.
The Marblehead Sports Shop now carries additional branded youth soccer apparel, including sweatshirts, training shirts, baseball caps, blankets and winter caps.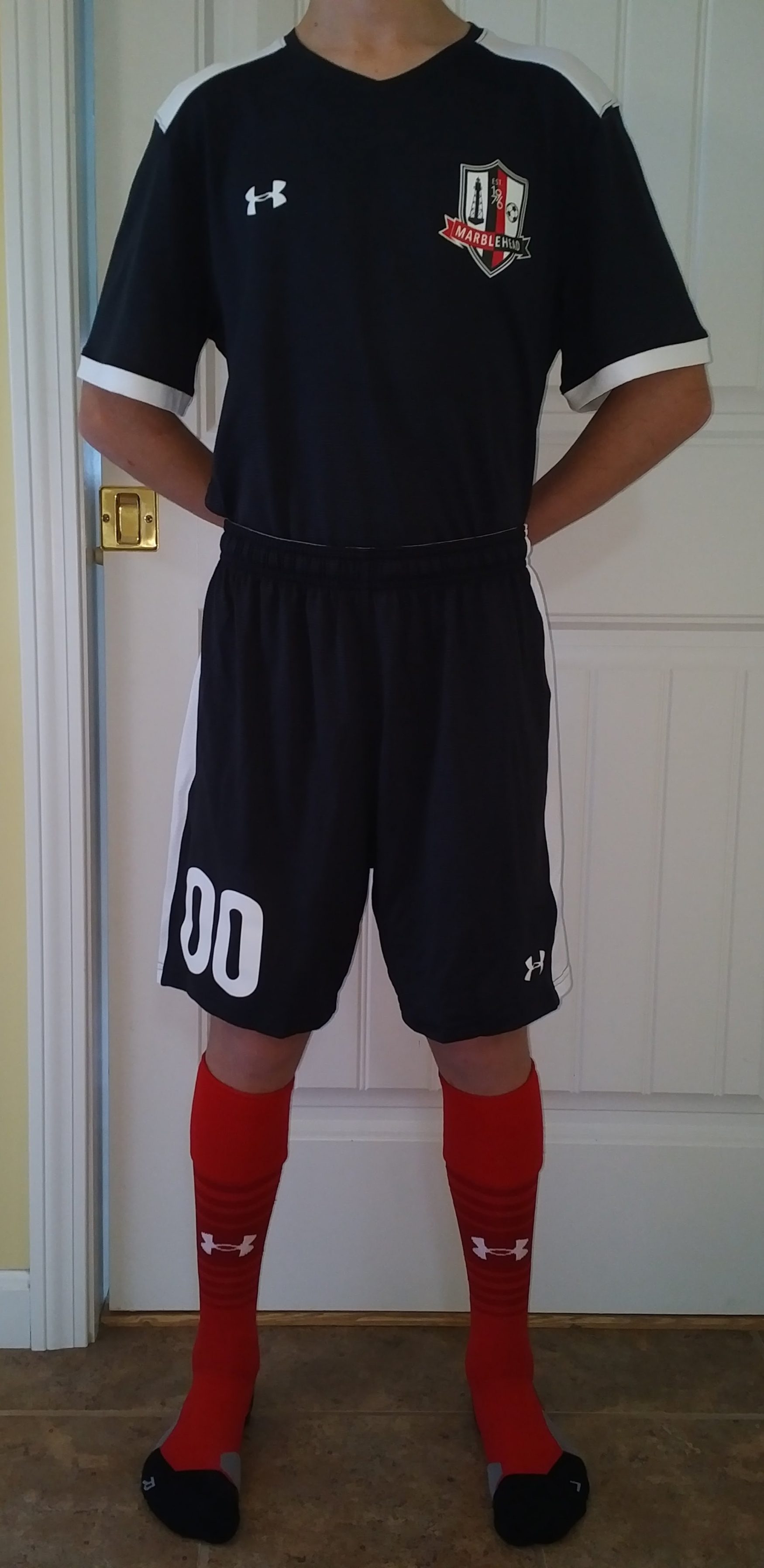 Clinic Uniforms
In the fall, our Clinic (K & 1) and Intramural (Grade 2) players will receive a training shirt to wear in games, but are required to bring their own black shorts and black socks to wear.  In the spring, Grade 2 players "graduate" to the G 2-4 Intramural league and are required to wear the official kit, as mentioned above in the Intramural and Travel Uniforms section.
Players should wear shin guards, sneakers or soccer cleats.  Use of a mouth guard is strongly encouraged.  We provide balls and all instructional equipment.
Please note that MYSA does not display player names on our uniforms, and number requests are not available.